ABOUT OUR COMPANY
WHO WE ARE & WHAT WE DO
Garbarino Pumps Asia Pte Ltd has been established since 2000.
We are currently the leading Marine & Industrial pumps company that provide sales around S.E.A. since the millennium and was recently appointed authorized service centre around S.E.A region.
It started off with only three key personnel in a small rented office in the western part of Singapore. We currently have our own premises at iSPACE @ Pioneer, with a warehouse where our stocks are kept.
We will continue to build up our ever growing experiences by providing innovative pumping solutions to our customers. Our renowned, best selling nickel aluminium bronze material pumps are highly recommended in off-shore platforms, merchant ships, naval ships and submarines globally. Providing pumping solutions is not just a business, it is our passion. With more than 10 staffs and affiliated companies and distributors all over in Malaysia, Thailand, Indonesia, Philippines and Vietnam, we are driven to provide the best quality ISO certified pumps from Italy and professional services at a very competitive price.
This is because we strongly believe that customer satisfaction is the main key to our success. Feel free to browse through our website to find out more.
The Garbarino brand has a long and rich history. The company was originally founded in Acqui Termi, Italy, in 1932 to cater to the rising demand for pumping technology. Ever since then, the brand has grown to become a renowned supplier in the marine, navy and offshore industry. To find out more about the brand's history, visit the principal site below.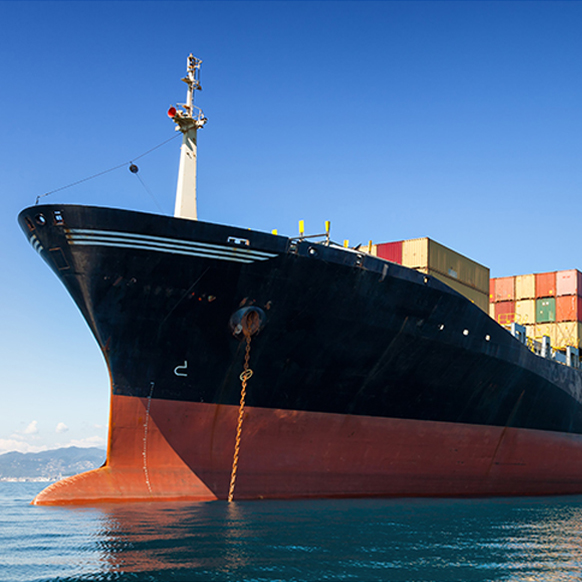 OUR PRODUCTS
VIEW OUR CATALOGUE
APPLICATION ENGINEER
Responsibilities:
• Assist in providing support to sales team
• Quote and coordinate with clients, vendors and sub-contractors
• Follow up on quotes, orders and issuance of orders
• Knowledge of AutoCAD
• Update on technical information
• Willingness to learn with positive attitude
Requirements:
• Diploma in Mechanical Engineering or equivalent
• Entry-level graduates are welcome to apply
• Able to start work immediately
Interested candidates are required to email in full resume, stating current and expected salaries to: garbarino@garbarino.com.sg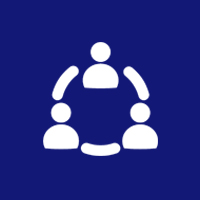 SALES ENGINEER
Responsibilities:
• Service existing clients and develop new accounts
• Coordinate with customers, vendors and sub-contractors
• Prepare quotations and follow up on quotes, orders and issuance of orders
• Visit clients and submission of documentation
• Able to travel overseas
• Simple knowledge on piping construction for ship or vessel
Requirements:
• Diploma in Mechanical Engineering or working experience in pump industry
• Proficient in MS Office and AutoCAD
• Strong communication and interpersonal skills
• With Class 3 driving licence
Interested candidates are required to email in full resume, stating current and expected salaries to: garbarino@garbarino.com.sg
SERVICE ENGINEER
Responsibilities:
• To work independently and to carry out/supervise work onboard ships and at local/oversea shipyard
• To commission pump set in new building ship
• To work onboard ship and expected sea trial during commissioning
• Occasional travel will be required
• To work at odd hours to meet ship schedules & weather
• To work sail/find & deliver spare parts to ships
Requirements:
• NITEC Mechanical or Marine Technology
• NTC-3 or NTC-2 (Mechanical fittings/Marine fittings)
• Knowledge & experience working in shipyard or similar industry
• Possess good written & oral communication
• Work independently and be a team player
• Company's van provided, preferably with Class 3 driving license
Interested candidates are required to email in full resume, stating current and expected salaries to: garbarino@garbarino.com.sg
CONTACT US
GET IN TOUCH WITH US
Singapore
(Authorized South East Asia Service Centre)

7 Soon Lee Street, #05-19
iSpace, Singapore 627608
Tel: (65) 6262 6448
Fax: (65) 6268 2433
Email: garbarino@garbarino.com.sg
Garbarino Pumps Asia – Network in South East Asia

Philippines
Triumph Machinery Corporation (General industries-related enquires)
Address: 260 Vito Cruz Ext, San Antonia Vill.,
1200 Makati City
Tel: +623 895-4023
Fax: +632 896-7122
Dynamic Power (Marine-related enquiries)
Address: E.O. Perez St., Subangdaku
Mandaue City, Cebu 6014
Tel: 0917 823 6205
Indonesia
PT. Dwirajaya Satya (West Java enquiries)
Address: Green Garden 1-9/ No. 33
Jakarta 11520
Tel: +62 21 5812334
Fax: +62 21 5811366
Email: dwirasis@uninet.net.id
CV. Wira Tama (East Java enquiries)
Address: Perumahan Gunungsari Indah
Blok MM No. 41 Surubaya
Tel: +62 31 7665445
Email: wiratamasby@gmail.com
Thailand
Plant Equipment Co Ltd (Marine-related enquiries)
Address: 249/213-215 Pracha Utid 54 Rd., Bangmod,
Tungkru Bangkok 10140 Thailand
Tel: +66 (0) 2426-2137-42
Fax: +66 (0) 2426-2139
Pegasus Inter Logistics Co. Ltd (Military-related enquiries)
Address: 8 Soi Phaholyothin 46/2 Phaholyothin Rd.
Anusaowaree Bangkhen, Bangkok 10220
Tel: +66 (0) 2993-8188
Fax: +66 (0) 2500-2218